The store is open by appointment only and the train is by special occasions or big groups this time of year. Please e-mail for appointments or questions See the "Contact Us" page for the e-mail address
This shows part of the new rail line.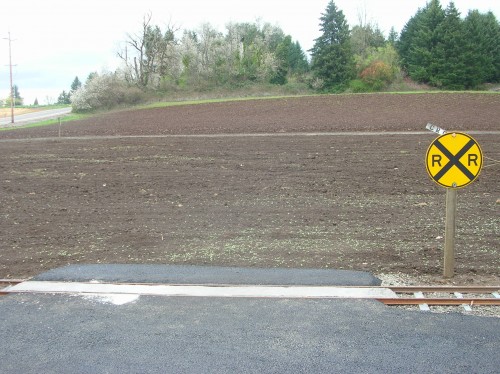 We are a family-friendly farm located near Canby, Oregon, in the green Willamette Valley, just east of the Willamette River. You can come visit us by ferry boat on the historic Canby Ferry. See our map for directions.
The Flower Farmer has a wide range of activities for adults and children. Come ride our miniature railroad, the Phoenix & Holly, for a leisurely tour through our fields of fresh flowers and pumpkins for this fall. Also we will make a stop along the way to visit our farm animals.
Cut Flowers in Season - July - September.
We also dry flowers for all-season beauty. Visit our fragrant flower shop. Our unique intricate dried flower arrangements are for sale in a wide variety of designs and colors. We also sell dried flowers for those of you who want to create your own special bouquets and arrangements. We also have fanciful wreaths, swags and seasonal theme arrangements perfect for your home, shop or office. The blooms burst forth and are dried to capture a delicate, long-lasting memory of summer... all year long.